Back
Buy Now Pay Later
Buy Now, Pay Later (BNPL) is a way to buy a product or a service using interest-free instalments over a short period of time. It is like using a credit card, except that no card is involved and credit checks aren't required. Unlike credit cards, most BNPLs do not charge interest; however, late fees are charged if an instalment payment is late. If someone is struggling with expenses because of their partner's financial behaviour, BNPL can look like an attractive option, but it is not without its pitfalls.
Using BNPL is using money you do not have, essentially getting into debt. If someone is already struggling financially, BNPL could worsen the situation. Additionally, signing up for more than one service can become difficult to track.
There are several BNPL providers, and each has different fees and charges; for instance, some charge monthly account-keeping fees, which are fixed monthly fees of up to $10, other might charge establishment fees and payment processing fees.
The most common fee is the late fee charged when people miss the due date. Late payments can add up and affect a person's credit rating, impacting their ability to borrow money in the future.
Using BNPL can be a strategy to manage finances when things are tight as the total cost can be spread into equal instalments over time. However, it is the BNPL provider that sets the period of the payment plan.
While BNPL can help a person manage expenses or set themselves up after leaving an abusive partner, it is also a product that perpetrators can misuse by illegally taking out accounts in another person's name.
It is financial abuse if someone:
Creates an account in another person's name without their knowledge
Forces someone to open a BNPL account in their name
Makes someone pay for something they didn't buy.
BNPL is still relatively new in Australia, so providers don't face the same rules as they do when providing credit cards that require them to assist people experiencing financial hardship (eg. through domestic and family violence).
One alternative to BNPL is the No Interest Loan Scheme (NILS), with no interest or changes and where you select the payback period - removing the pressure that a BNLP may cause.
Anyone in financial difficulty because of BNPL can reach out to a financial counsellor who can advocate on their behalf.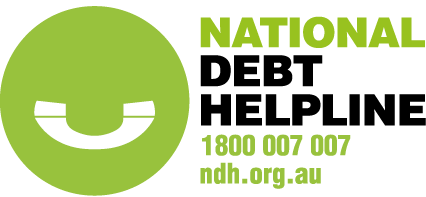 Talk to a financial counsellor.
Find out about the No Interest Loan Scheme (NILS)
Read more about how credit reporting works in Australia.