Back
Centrelink
Centrelink is a federal government agency within Services Australia that is responsible for social, health and child support services and payments. Depending on your circumstances, you may be eligible for support.
Centrelink can support you if you're affected by family and domestic violence by providing information, resources and referrals. If you already receive Centrelink income support payments, there is a 'crisis payment' available within seven days of a change of living arrangement following a family violence 'incident', equivalent to one week of your existing payment.
Some of the other payments available include:
JobSeeker
Parenting Payment
Family Tax Benefit A and B
Parental Leave Pay and Partner Pay
Child Care Subsidy
Disability Support Pension
Centrelink can also help manage Child Support payments.
To find out what support payments you may be eligible for, search the Services Australia website for the Payment Finder.
If you don't understand or agree with a decision Centrelink has made, you can ask for an explanation or apply for a formal review.
If you're having problems with a Centrelink payment or you have a Centrelink debt, Economic Justice Australia has information and contacts that may be useful.
If you are escaping violence and in financial difficulty, the UnitingCare network is trialling a program to offer an Escaping Violence Payment worth up to $5,000.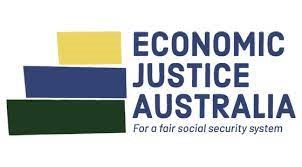 Find legal help for a Centrelink issue.

Find out more about Centrelink benefits relevant to single mothers.

Search the Services Australia website for the Payment Finder.